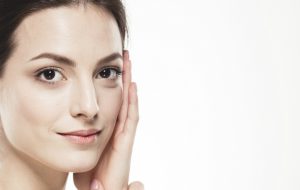 If you have normal skin type, you can call yourself one lucky girl. You probably do not have any problems with it and you do not have to put a lot of effort into care. Nevertheless, normal skin needs cosmetics of the highest quality and proper treatment. Check out how to take care of normal skin to maintain its good condition.
What is normal skin like?
Normal skin is ideal for cosmetologists and it's every woman's dream. It is smooth, it has nice colour and texture, it does not shine in the T zone. It does not dry out and does not get greasy, it does not react with irritation to external and internal factors. There are no acne lesions, blemishes or other imperfections. Nevertheless, it requires proper care to maintain its perfect look.
How to take care of normal skin type?
Usually, teenagers who have not yet entered adolescence usually have normal skin. This type of skin also has a small percentage of adult women. If you also want to have a perfect complexion, you have to take care of it properly. Proper care is necessary in order not to change normal skin into a combination, acne-prone, atopic, capillary or suffering from other problems.
Cosmetics recommended for normal skin 
The best cosmetics for normal skin type are those, that are originally dedicated to dry, sensitive, combination and normal. Products recommended for combination or oily skin do not contain adequate moisturizing ingredients and can, therefore, lead to dryness. The creams with a UV filter, preparations without alcohol and delicate peels will be useful. Avoid using soaps, highly cleansing products and irritating detergents.
Active ingredients for normal skin
Choose cosmetics that contain moisturizing and protective substances for the day as well as regenerating and nourishing ingredients for the night. Normal skin care products should contain glycerine, high sunscreens, vitamins and microelements. Remember that normal skin care products must not contain parabens, alcohol and artificial substances that could irritate and damage the epidermal hydro-lipid barrier.