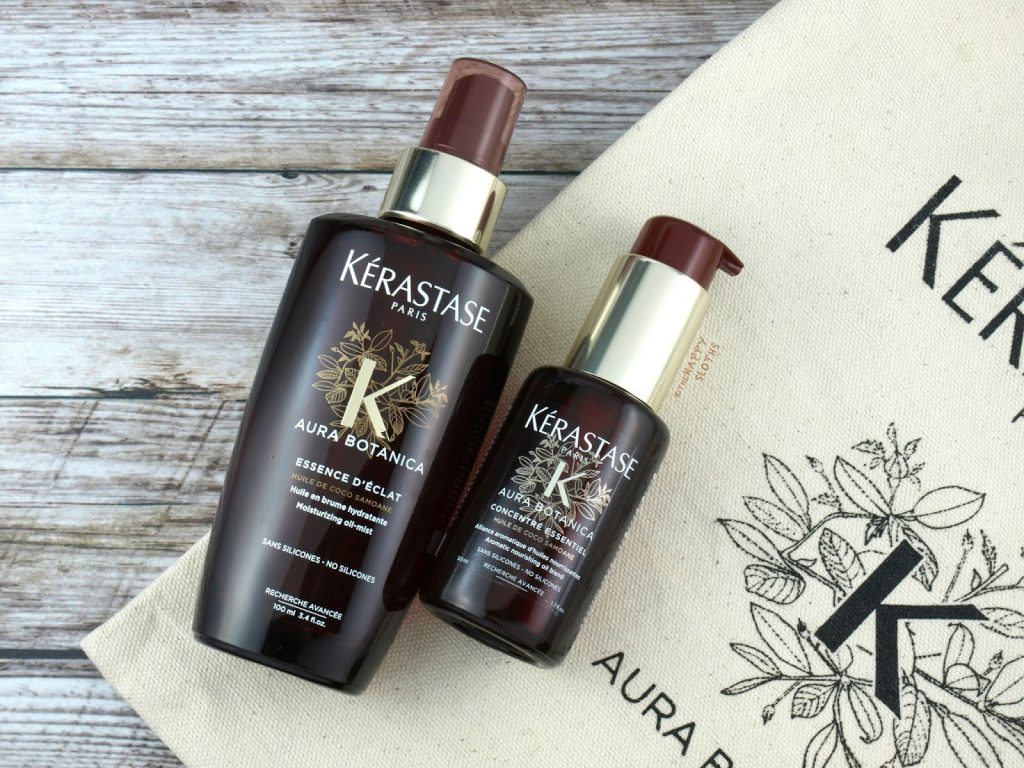 Oil hair mists are quite popular cosmetics. Despite the fact that they do not have such care abilities as traditional oils, they are great for styling hairdos. One of these products is the Aura Botanica oil mist from Kerastase. What are its effects and how to use it?
How does Kerastase Aura Botanica work?
Aura Botanica is a bi-phase spray with Kerastase oils. It is recommended for normal and slightly fragile hair, which have a natural colour or have been colour-teated. It will also work well on dull, dry to the touch and frizzy hair. Aura Botanica Mist has a nourishing, polishing and smoothing effect. Brushing, drying and styling are much easier and take less time. Thanks to the product, the strands will become soft to the touch, it will not get frizzy or static. Kerastase oil-mist will provide your hair with protection against high temperatures and will prevent your hair from damage caused by hot styling or dyeing.
What does Aura Botanica contain?
In the oil mist of Aura Botanica from Kerastase there is floral water from the damask rose and a few oils:
Samoan coconut oil – thoroughly nourishes hair, makes it more flexible and stronger;
Moroccan argan oil – moisturizes, softens and polishes strands;
ethereal oil from sweet orange – provides the hair with a beautiful fragrance;
avocado oil – provides many nutrients and provides hydration;
jojoba oil – regenerates, moisturizes, polishes and smoothes, prevents frizz and static electricity.
The combination of floral water and oils made Aura Botanica a perfect bi-phase cosmetic. What does it mean? The packaging clearly shows two layers (phases): water and oil. Only thorough mixing of water and oils, the application of such a cosmetic will provide the desired effects.
How to use Aura Botanica by Kerastase?
Even application of the mist will be facilitated by a precise applicator. All you need to do is spray the moist hair and hair ends with the Aura Botanica oil, then dry it. One or two pumps can also be applied to dry hair throughout the day to enhance its softness and natural shine.