Do you know how to laminate your eyebrows by yourself? You may think that only specialists in professional beauty salons can do it, but you could not be more wrong! What would you say about laminating your eyebrows by yourself at home? It's not such a crazy idea at all as it may seem at first! All you need is a good brow lamination kit which can quickly make you your own brow lamination expert. Meet Nanobrow Lamination Kit – a practical brow lift and lamination kit that has become a favorite for many women around the globe!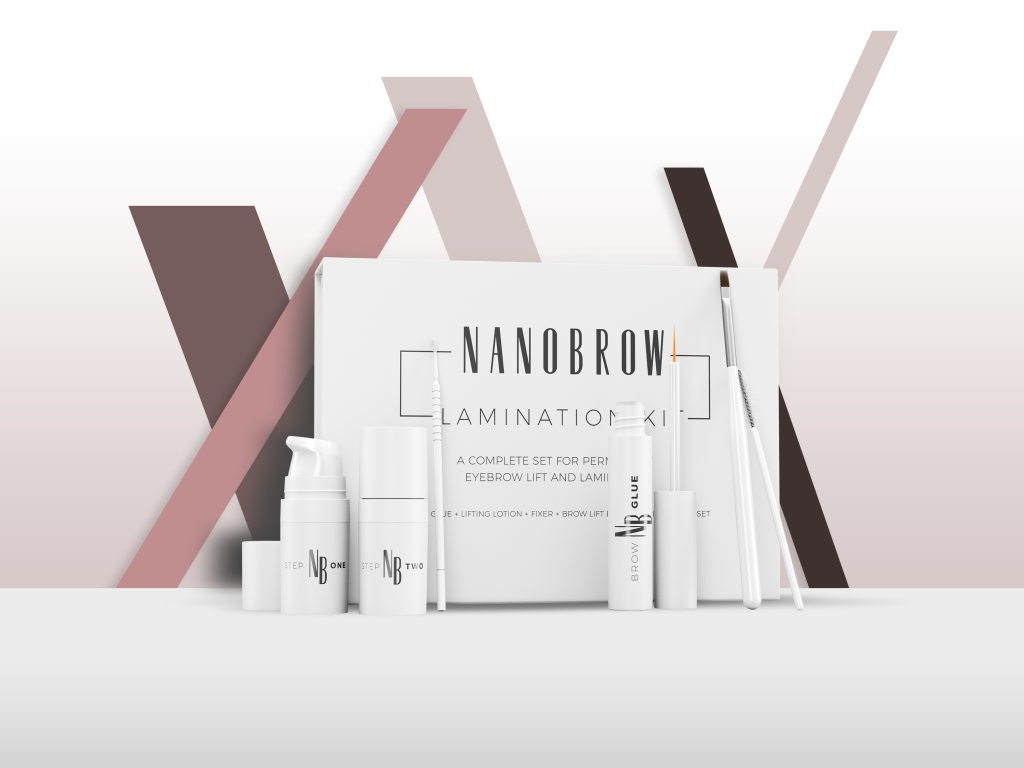 Eyebrow lamination – a treatment you'll love
Brow lamination has become extremely popular among women around the world. Why?
Certainly, the main reason is the fact that the brow lamination treatment allows you to achieve the effect of perfectly sculpted eyebrows for many weeks. Following the lamination treatment, the eyebrows look precisely filled in and gain the desired shape, which is sometimes difficult to achieve with a brow pencil or powders.
Do you dream of not having to apply your brow makeup every day and achieving a spectacular brow look straight after getting out of bed? However, you don't want to opt for expensive treatments at a specialist at the same time? Then DIY brow lamination treatment is for you!
All you need is a good brow lamination kit and that's exactly what the Nanobrow Lamination Kit is!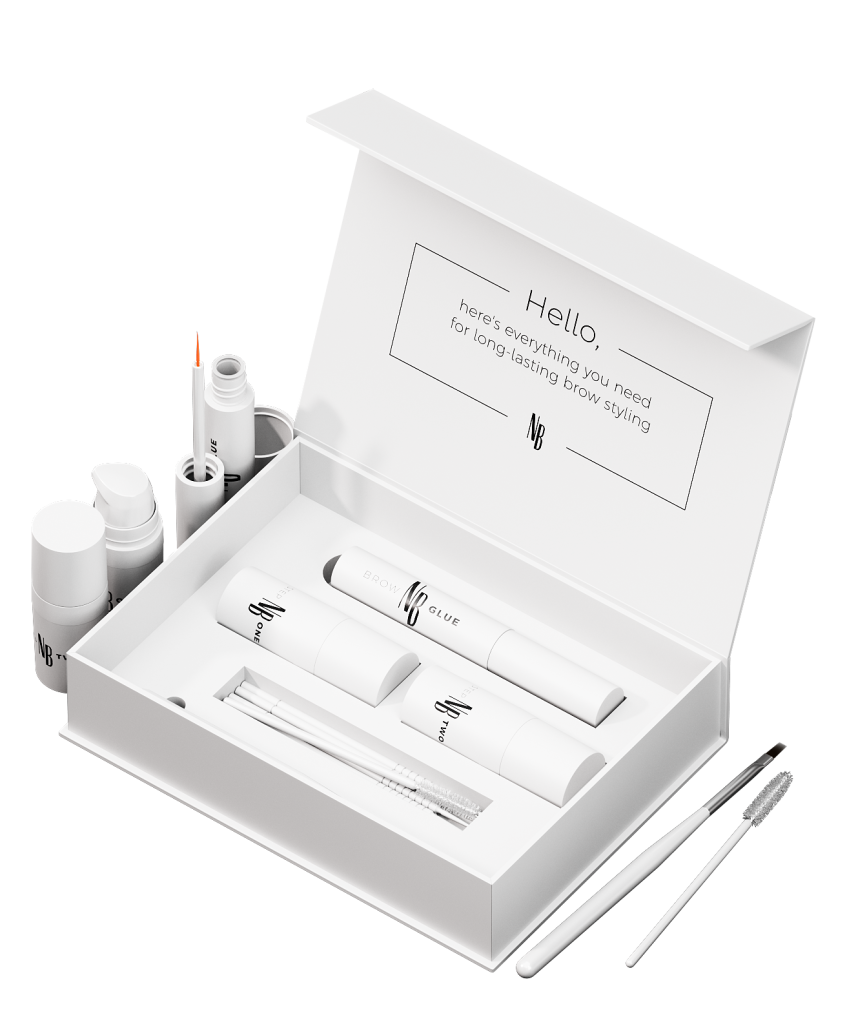 Advantages of using the brow lamination kit from Nanobrow
contains everything you need to perform eyebrow lamination treatment by yourself
thanks to it, the eyebrows look perfectly shaped for many weeks and impress with their natural look
is a good solution for beginners, but also for professionals
allows you to get rid of the problem of unmanageable eyebrows
very easy to use thanks to specially numbered solutions
is suitable for all brow types
the laminating solutions have good ingredients and can be applied without fear by owners of sensitive skin
comes with a set of handy and convenient applicators
makes the brows look fuller and thicker
How long does brow lamination with the brow-lift kit from Nanobrow last?
Up to 6 weeks! Just take a moment to do the lamination treatment and you can enjoy beautiful-looking eyebrows for 1.5 months.
Perhaps doing your brow makeup takes a lot of your time and you don't like to worry about defining your brows while rushing to work or to an important meeting.
With the professional brow lamination kit from Nanobrow, you ensure comfort and discover a whole new dimension of eyebrow styling!
What's even more important, the kit is enough for 10 lamination treatments!
Brow lamination step by step with Nanobrow Lamination Kit
Nanobrow Lamination Kit! ensures that laminating your eyebrows on your own at home is bound to go smoothly and effortlessly from the very first time!
Cleanse your brow with an oil-free makeup remover.
Apply some brow glue to your eyebrows using the convenient applicator. Wait for 25-50 seconds.
Grab the brush and use it to apply the lifting product on the eyebrow. During this step, remember to shape the brows into the desired position.
Wait 5-8 minutes, then remove the product with a dry cotton pad.
Use a brush to apply the last solution on the eyebrows. Wait 5-8 minutes, then wipe off the brow with a moistened cotton pad.
Reach for a spoolie and brush through the brows.
That's it! You already know how to laminate your eyebrows by yourself!
Eyebrow lamination kit with the Nanobrow kit – who is it for?
Nanobrow Lamination Kit was created for all, even the most demanding women – both those with no prior experience with eyebrow lamination and those who perform it every day in their beauty salons.
The kit includes convenient applicators and safe solutions that can work wonders and ensure the desired makeover!
It doesn't matter if your eyebrows are thin, full of unwanted gaps, or maybe you struggle to give them the right shape – with the brow lamination kit from Nanobrow you will always enjoy your perfectly defined eyebrows!
Nanobrow Lamination Kit – where to buy it?
You can find it at www.nanobrow.co.uk and in regular beauty stores. The kit contain everything you need for the eyebrow lamination treatment at home.
Once you know what brow lamination is and which brow lamination kit to choose, all that's left is to try it out and enjoy the amazing effects every day! Your eyebrows will get a perfect, natural definition and there will be no trace of your unruly arches! The unique Nanobrow lamination kit ensures a thicker brow look and the ultimate volume.
Fall in love with brow lamination using the brow-lift kit women recommend worldwide!