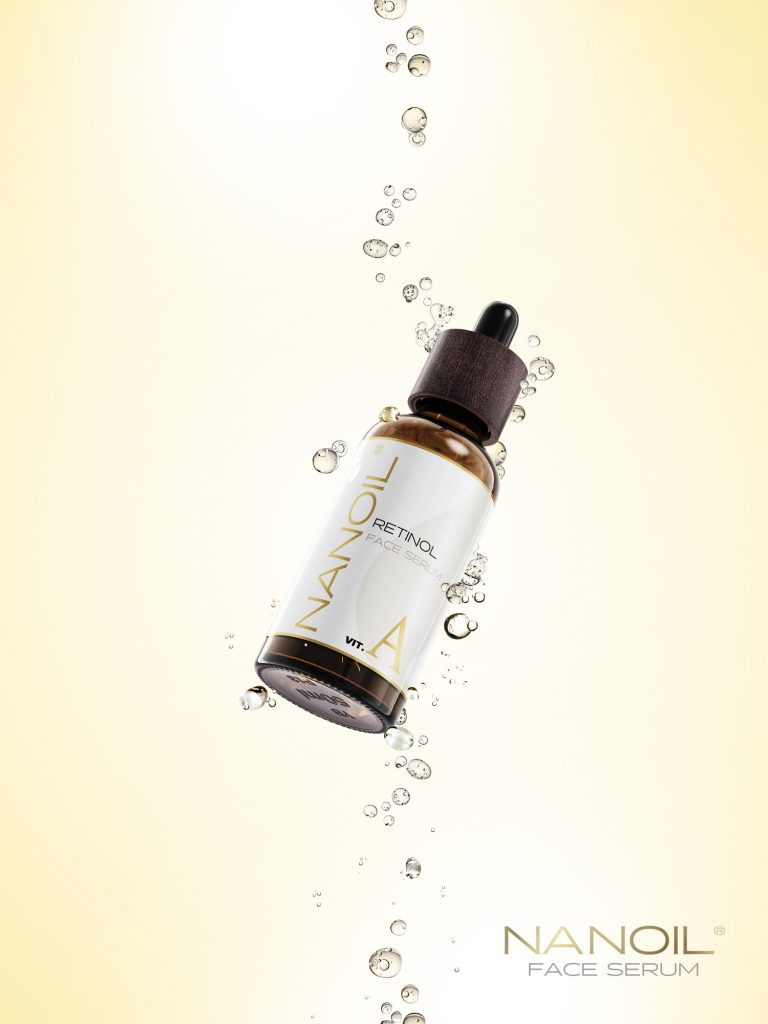 It's said that there is no beauty product that couldn't be replaced. It appears, however, that there are some cosmetics whose quality, formulas and effects can't be copied. One of such products is Nanoil retinol face serum. See five common skin concerns which Nanoil Retinol Face Serum deals with effortlessly.
Why is retinol crucial for our skin?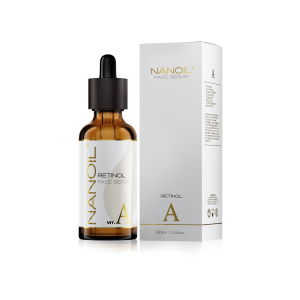 Before including a retinol face serum into the beauty ritual, it's important to understand why the skin needs vitamin A. It's primarily needed by mature or aging skin because retinol is an efficacious natural anti-ageing and rejuvenating ingredient. Simply put, retinol is an active form of vitamin A that is in charge of stimulating the production of collagen in the skin, balancing sebum, accelerating exfoliation of dead cells and promoting cell renewal processes. Since retinol is able to do so many things, with its help you can enjoy a clear and youthful-looking complexion.
Stuff you need to know about Nanoil Retinol Face Serum
The best way to upgrade a daily skin ritual with vitamin A is to use Nanoil face serum with retinol. It's a lightweight, water-based formula that penetrates skin deeply to rejuvenate it visibly.
Nanoil Retinol Face Serum is formulated with pure form of vitamin A (3%) and an extract obtained from a root of the Indian plant Boerhavia Diffusa. Both of these ingredients create a blend that visibly improves the appearance of skin, promotes its regeneration, rejuvenates and provides protection against free radicals. Each drop of this face serum offers everything skin needs!
A lot can be achieved with Nanoil Retinol Serum, but there is one issue that needs to be brought out – the serum has to be applied on a regular basis because only daily use of retinol gives the desired results. When should you use it? In the evening, at bedtime, after removing make-up and cleansing the face.

When should you start using retinol?
1 / For fine lines
Retinol face serum is a go-to when you want to smooth out fine lines and prevent new wrinkles from developing on the face. This is a good choice because retinol stimulates collagen synthesis, thus it improves skin's resilience. Just two or three weeks are needed to restore smoothness, suppleness and beauty.
2 / For first signs of ageing
There are more signs of ageing than wrinkles, and they include sagging for example. With age, the risk of uneven skin tone, pigmentation spots and creases increases greatly. Luckily, Nanoil retinol face serum deals with them all, counteracting suppleness loss, restoring youthful appearance and reducing blemishes.
3 / For hyper-pigmentation
Nanoil Retinol Face Serum is also good for discolorations. No matter the cause, whether they are induced by the UV light, acne or by some unknown factors, retinol is perfectly able to erase them completely. How does it do this? Vitamin A exfoliates the outermost layer of epidermis to reveal brighter skin. It also regulates melanin production.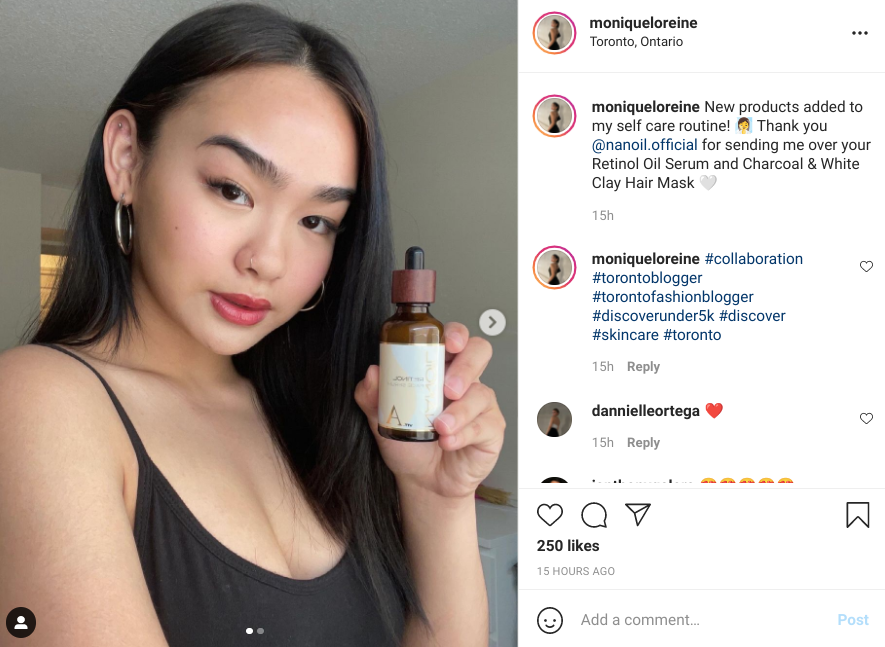 4 / For acne and imperfections
Reaching for retinol serum is also a good idea if you want to combat persistent acne, blackheads and other imperfections. The power of retinol will free you from these blemishes faster than other cosmetics. Not only does vitamin A remove dead cells but also reduces breakouts and promotes self-healing processes of skin. Effect? Smoother, even-toned and luminescent complexion.
5 / For dry skin that feels rough to the touch
What other skin concerns is Nanoil Retinol Face Serum able to deal with? Use this product when your complexion is no longer glowing, when it feels rough to the touch and looks dull. Vitamin A will revitalize, smooth out, moisturize and give you a youthful appearance.