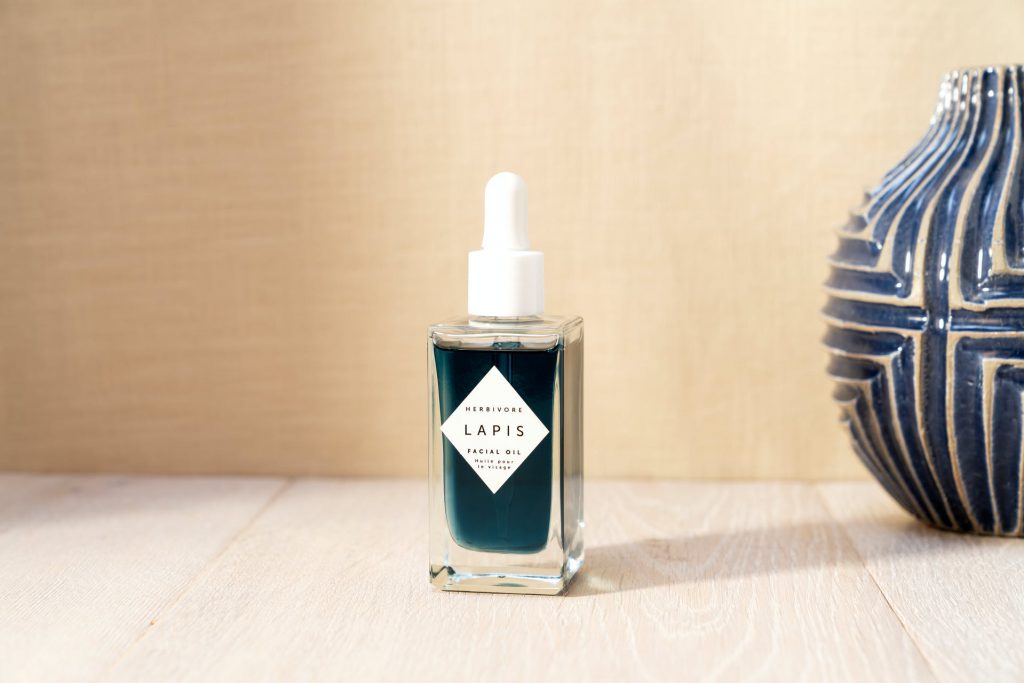 Herbivore Lapis Facial Oil has taken social media by storm because of its color! Everyone wants the blue oil. What does it hold and what effects you can count on? The most important thing: what's behind the untypical color? Keep reading to find out.
Oils are getting more and more popular in our skin-care routines but we must always choose them consciously, paying the least attention to the color. We must admit, though, that the blue facial oil from Herbivore catches the eye as well as works great.
Lapis Blue Tansy Face Oil: Effects
What does the blue face oil actually do? You probably think that the color made it a best-seller but it's not true. This oil holds really great ingredients and thus works wonders.
Above all else, the Lapis Blue Tansy Face Oil is a moisturizing agent that maintains optimal level of hydration in skin. It evens out the skin's texture and color so redness and darks pots are less noticeable. It also contains antioxidants which hold back the aging process. Face wrinkles? Loss of plumpness? Don't worry about that as long as you use Herbivore Lapis Oil.
Regular usage of the Herbivore Lapis Face Oil is an easy way to lessen irritations and inflammation that are common e.g. after face cleansing. What's crucial, the oil smoothes the skin not clogging the pores so your face looks very natural and feels super-soft.
Lapis Blue Tansy Face Oil: Ingredients
This is a natural formula based on 100% pure vegetable oils having amazing properties. Lapis Blue Tansy Face Oil is made up of jojoba oil, coconut oil, olive oil, kukui oil and blue tansy oil. The last one plays the key role and takes credit for the product's blue color.
Besides that, Lapis Blue Tansy Face Oil contains Moroccan rose and jasmine extract, and tocopherol, aka vitamin E. It presents skin with vitamins, fatty acids and essential antioxidants which altogether strengthen the skin's natural protective mantle.
How to use the blue face oil?
If you want to test the effect of the Lapis Blue Tansy Face Oil, don't worry – despite the blue color, it doesn't change the color of the skin.
Before smoothing the oil over the face, you need to get rid of make-up and dirt as you usually do. Then, feel free to use the oil. Actually just 5 or 6 drops of the blue elixir are enough to revitalize and revive the skin. Massage the oil into the skin and give it 2 minutes for full absorption. Next, you can apply make-up because the oil works as a primer. This oil works well for the nighttime skin-care routine too. The choice of the best moment to apply the blue tansy face oil is up to you.