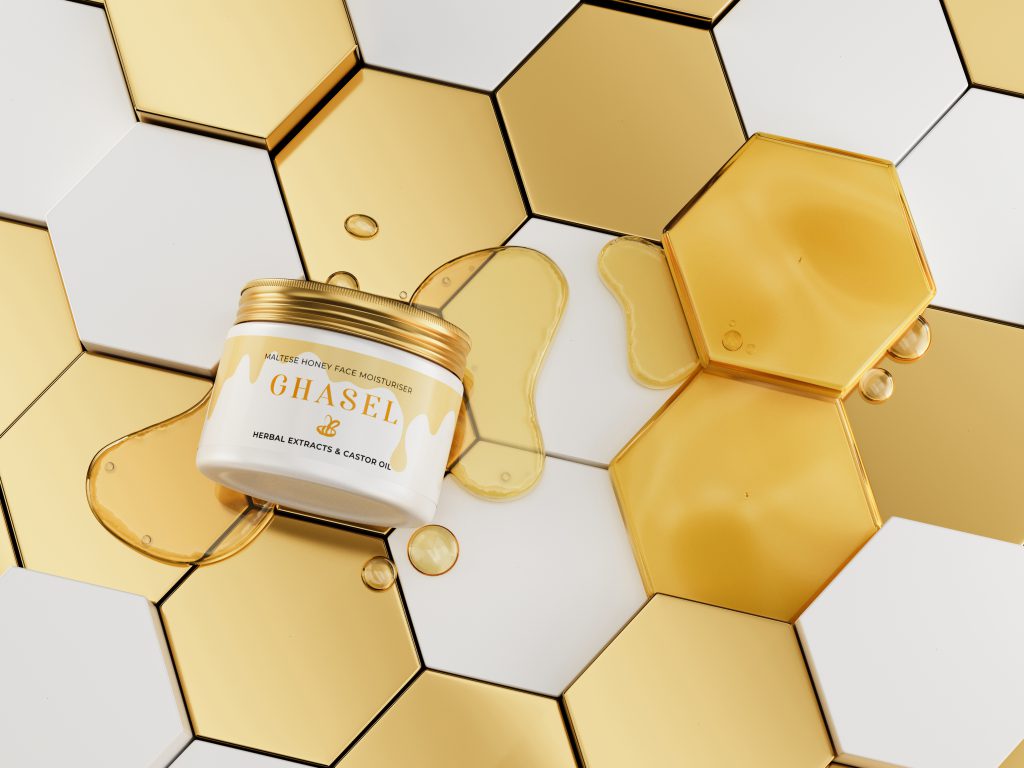 GHASEL Maltese Honey Face Moisturiser
The name "Malta" most likely comes from the Greek language, where the word meli means honey. The Greeks named the island Melite which translates into sweet honey, because of Malta's unique honey production. The GHASEL brand has created a special day and night face cream, harnessing the power of sweet honey straight from Malta.
The moisturizing properties of Maltese honey, combined with other active ingredients, are a huge portion of hydration for tired, flaccid skin deprived of vitality. Ideal for anyone who feels their skin is dry and has lost its former luster.
GHASEL Maltese Honey Face Moisturiser
Moisturizing is the most important skincare step regardless of age. This elixir of youth from GHASEL adapts to the needs of every skin type. It is a high dose of hydration for 24 hours, perfect in the morning and evening. With regular care, the complexion will start to protect itself better against environmental factors, free radicals, smog, toxins and UV radiation.
Maltese honey strengthens the condition of the skin and significantly improves its appearance. The refined formula and light texture add energy, radiance to the complexion and slow down the aging process. You will find no preservatives, GMOs, artificial dyes, alcohols or parabens.
This is what you gain by using Maltese Honey Face Moisturiser
soothing and ultimate protection,
hydration for 24 hours,
elasticity and facial tone,
a powerful dose of energy,
flawless complexion,
excellent skin condition.
The Maltese Honey Face Moisturiser was created for dry, dull skin struggling with stress and dehydration. The unique cosmetic will also work well for other skin types, providing long-lasting hydration. Apply a small amount of the cream to your cleansed skin on the face, neck and neckline, then massage until it's absorbed. Apply regularly in the morning and evening and you will get long-lasting, spectacular results.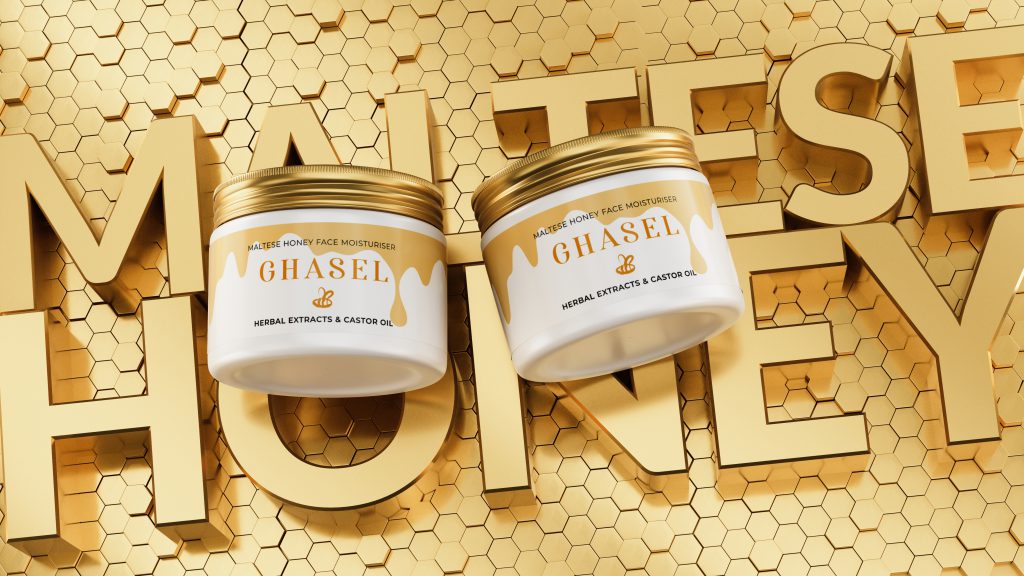 Composition of GHASEL Maltese Honey Face Moisturiser
MALTESE HONEY
This is the main moisturizing ingredient – the sweetest Maltese honey has smoothing properties, takes care of the radiant appearance of the skin and has an antibacterial effect, as well. It's recommended in the care of dry, problematic, allergic or normal skin, as it enhances firmness and elasticity.
SHEA BUTTER
It provides an adequate dose of hydration to dry skin and supports combination, oily and acne-prone skin in the treatment of skin lesions and irritation. It is a desirable cosmetic ingredient that stimulates the production of collagen and elastin, smoothing wrinkles and slowing down the skin's aging process.
CASTOR OIL
It has antibacterial and antifungal properties, so it is quite often added as an ingredient in creams, lotions or ointments. This substance is of great importance in the regenerative processes of the skin.
CAFFEINE
Caffeine has a draining and stimulating effect, it strengthens blood vessels and accelerates blood circulation, giving the skin vitality and energy. It removes signs of fatigue and makes the face look fresh and radiant. It's also a natural UV filter and chlorogenic acid, which effectively fights free radicals.
GREEN TEA AND SAGE EXTRACTS
Used for dry, impure and acne-prone skin, they have a toning and regenerating effect, inhibiting the development of inflammation and improving skin's firmness and elasticity. They are unique plant extracts that prevent the appearance of imperfections. They tighten pores and regulate sebaceous glands, so the complexion looks fresh and radiant.
VITAMIN E
Vitamin E is a tocopherol, so it's a powerful antioxidant – it confronts free radicals and oxidative stress, improves skin firmness and minimizes the appearance of wrinkles. This "vitamin of youth" boosts cell metabolism, evens out the skin tone and prevents epidermal degradation.
Learn more about the product: www.ghasel.mt.
---