Are you looking for the best argan oil? Choose natural, unrefined, cold-pressed oil with the highest ratings on the Internet. Check the effect of Nanoil Argan Oil and find out why it's become a favorite beauty product of women all over the world.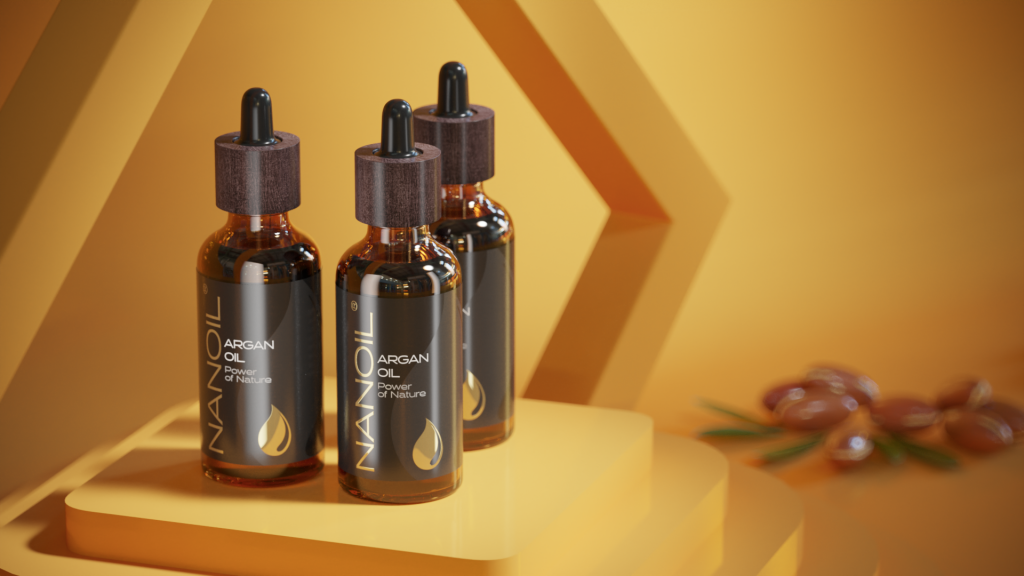 Moroccan oil – liquid gold in your bathroom!
Did you know that argan oil is one of the most precious, valuable and pricey oils in the world? For producing one liter of oil we need around 30 kilos of argan nuts. What's important, oil should be cold pressed to keep its health and beauty potential. That's why its production is toilsome but worth the effort! Argan oil contains hundreds of biochemical substances which are brilliant conditioners for our skin, hair and nails. It helps us battle face lines, thinning hair, skin fatigue, dull face, cellulite and stretch marks. On top of that it soothes sunburnt skin because it's rich in butyrospermol which conditions the skin both before and after sunbathing. What's more argan oil is packed with beneficial fatty acids, glycerides, phytosterols and flavonoids. They all improve our skin and hair. Argan oil is also a potent antioxidant which prevents skin damage due to free radicals.
Nanoil Argan Oil – favorite in beauty world
Why do women and cosmetologists all over the world love Nanoil Argan Oil? There are several reasons. Let us list the top ones. Nanoil Argan Oil is:
unrefined,
cold-pressed,
valuable in terms of components,
top quality,
large sized,
100 percent natural.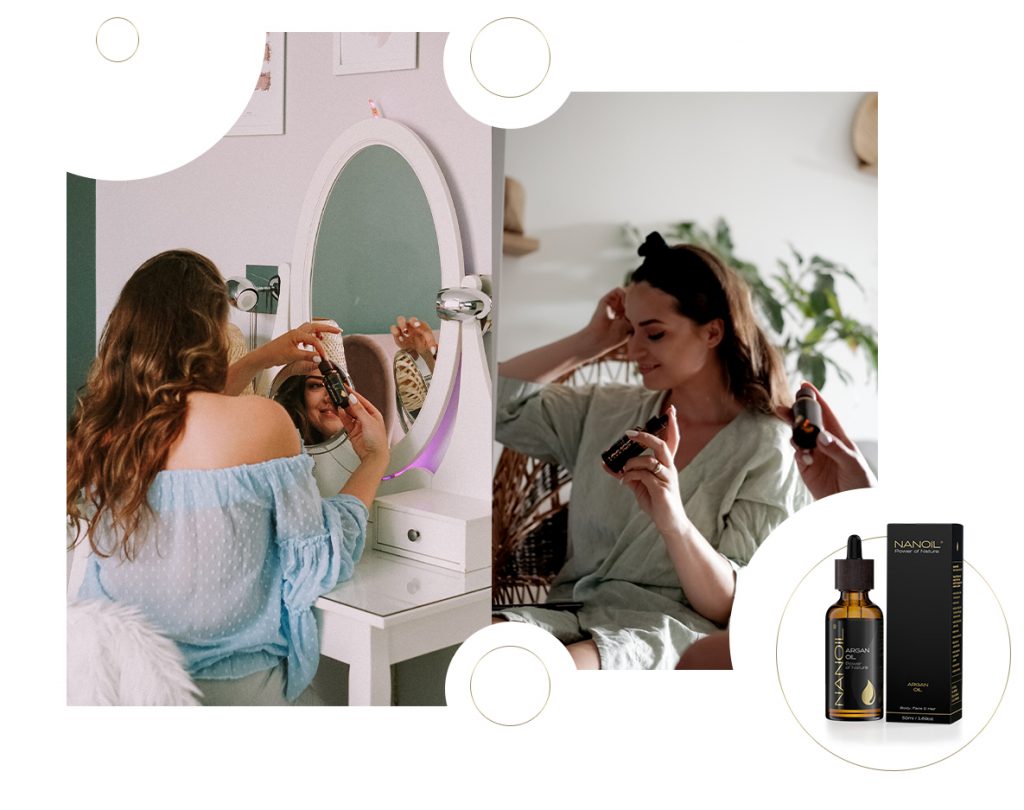 Nanoil argan oil – how to use it in beauty routine?
Are you wondering how to use Nanoil Argan Oil to add variety to your beauty routine? Grab some of our ideas:
Use it as a face serum.
Use it as hair oil treatment.
Apply it on dry skin (knees, elbows).
Add it to face creams and body lotions.
Dab it under the eyes.
Rub it into dry hair ends.
Use it for massage.
Rub it into nails and cuticles.
Nanoil Argan Oil – effects on skin and hair
What effects can you count on after using Nanoil Argan Oil? This oil needs just several days to give you shiny, strong hair and supple, perfectly moisturized skin. With Nanoil Argan Oil you can nourish your nails, brows and lashes. It is also a brilliant product for summer holidays because of multiple functions: it will work as a hand lotion or foot cream, make-up remover and for enhancing your summer suntan.