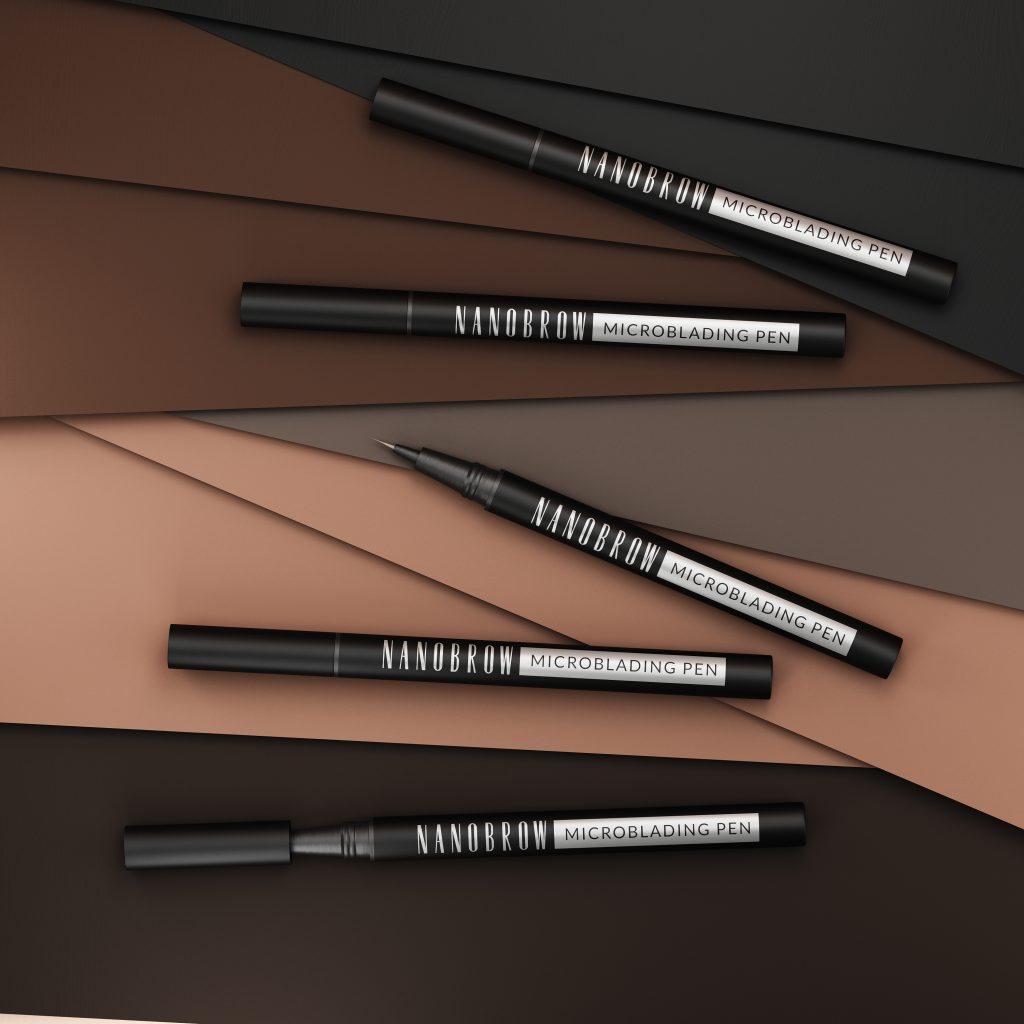 Do you already know the Nanobrow brand? They're the experts when it comes to beautiful brows. A special and innovative brow pen can be found in their offer: it's maximally precise and is equipped with an ultra-fine tip which ascends your makeup to the sky! This brow pen is a real pro as far as the microbladed brow look is considered. Choose it if you want to mask gaps and patches in your arches. You can see below how to use Nanobrow Microblading Pen: here are 4 ways for stunning makeup!
What is Nanobrow Microblading Pen exactly?
Nanobrow is a brow pen that is ended with an extremely thin feather-like tip. It's properly soft so you're able to draw even the tiniest little hair-like lines with it. This brow pen works ideally for creating extra hairs. The effect looks brilliant and the arches are visually enhanced. You cannot achieve the same look with a pencil or brow powders which is why Nanobrow Microblading Pen found its place in professional makeup artists' beauty kits – it's an absolute must-have if you dream of thicker brows.
Nanobrow Microblading Pen – how to use it? Get to know 4 fantastic makeup looks
The brow pen doesn't only thicken the eyebrows. You can combine it with other brow products so our brow makeup looks different every day, depending on your preferences, mood and occasion. See how to do your makeup with the Nanobrow pen: here are 4 propositions for a beautiful makeup look.
Nanobrow Microblading Pen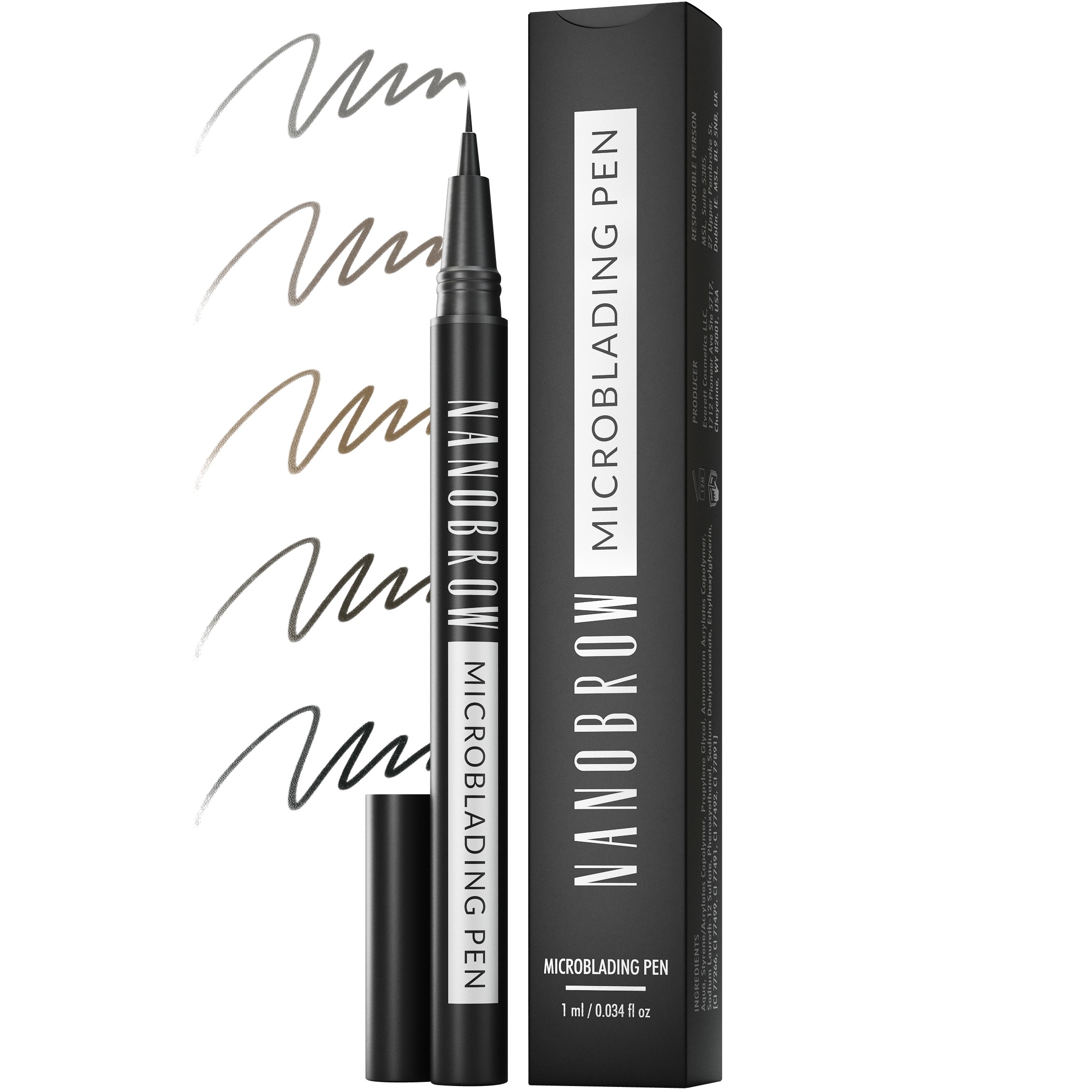 Product available in colors:
1. Nanobrow Microblading Pen only, for the fans of minimalism
This brow pen can be used solo so that your eyebrows gain extra volume and density. They will stop looking as sparse as usual. It's a great option for girls who value a natural look. How to use Nanobrow Microblading Pen? Draw extra hairs according to the hair growth direction which will add more density.
2. Brow soap + Nanobrow Microblading Pen, for the trendiest brows of the season
Love soap brows? Perhaps you want to boost the effect and make your eyebrows more vivid? It's easy! Use brow soap to style your hairs and when it dries, create hair-like lines on the entire eyebrows or in places where cavities and irregularities occur. You can also accentuate the lower brow line to even it out so the look is more precise.
3. A fixing gel by Nanobrow + Nanobrow Microblading Pen, for makeup perfectionists
If you want to define and set your eyebrows for longer, after applying a fixing gel (it's best to use one that delivers a laminated brow look, i.e. a gel Nanobrow offers) wait until it's fully dry and then draw additional hairs everywhere you need.
4. Nanobrow powders + Nanobrow Microblading Pen, for the fans of the ombre effect in brow makeup
Perfect makeup with ombre style? Combine the enhanced brow effect that the brow pen provides with beautiful and elegant shading brow powders offer. Do your makeup with a brow pen and then go for brow powders. Use a lighter shade for the front of your eyebrow and a darker shade for the brow tails. Powders can be also used alone – apply more product on the ends and less at the parts closer to your nose – this will give you a natural, aesthetic effect.
Where to buy Nanobrow Microblading Pen? Easy shopping and quick delivery! Simply go to www.nanobrow.co.uk and add this remarkable brow pen to your cart. Check out other wonderful cosmetics from the Nanobrow range!