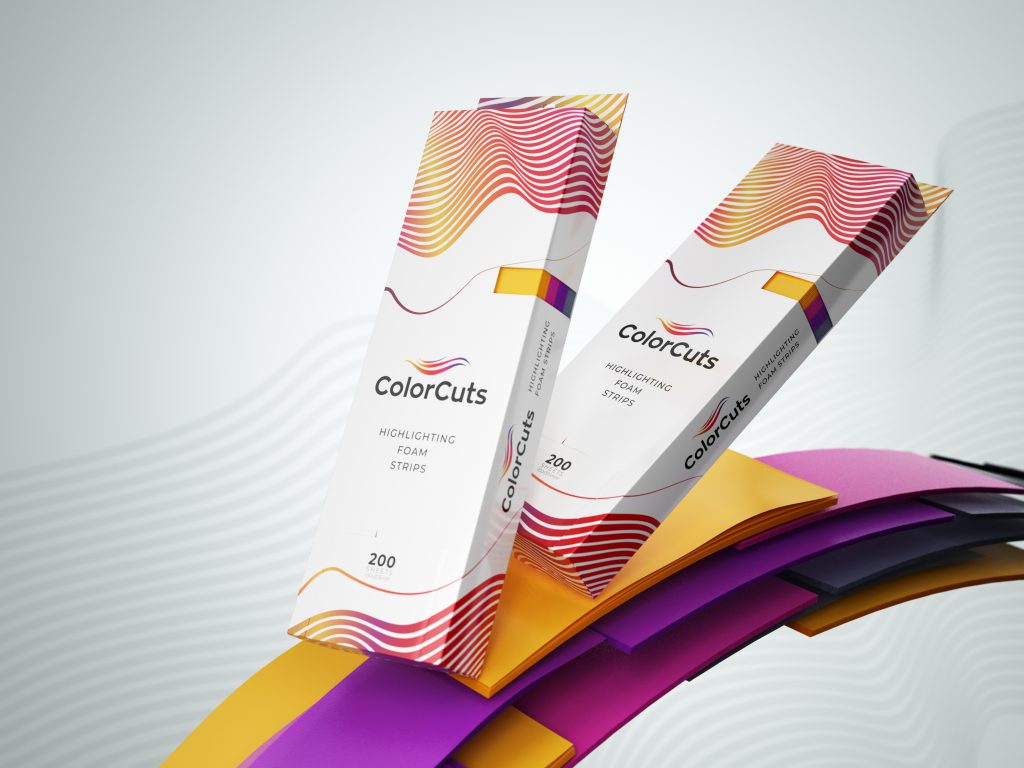 No more aluminum foil! Try the revolutionary wraps for hair coloring, Highlighting Foam Strips from ColorCuts.
Those professional accessories are made from polystyrene foam. You can use them to create the most beautiful balayage at your salon. The innovative technology goes in tune with nature for any coloring technique. You will create ombre, sombre, highlights or bleach the hair easily.
Let's face it – aluminum foil doesn't look nice, plus it makes the swishing sound – that won't make customers come back to your salon. There are more bad sides of the foil, though… It causes irreversible damage to the hair, leaving it extremely dry or making the strands fall out in excess. The foil gets red hot so the bleach gets through the open hair cuticles, causing damage to the shaft.
Go for hair-friendly foam strips from ColorCuts – they hold the heat but they ensure the air circulation. It is an extremely comfortable and luxury option for your salon. Stop using the destructive aluminum foil!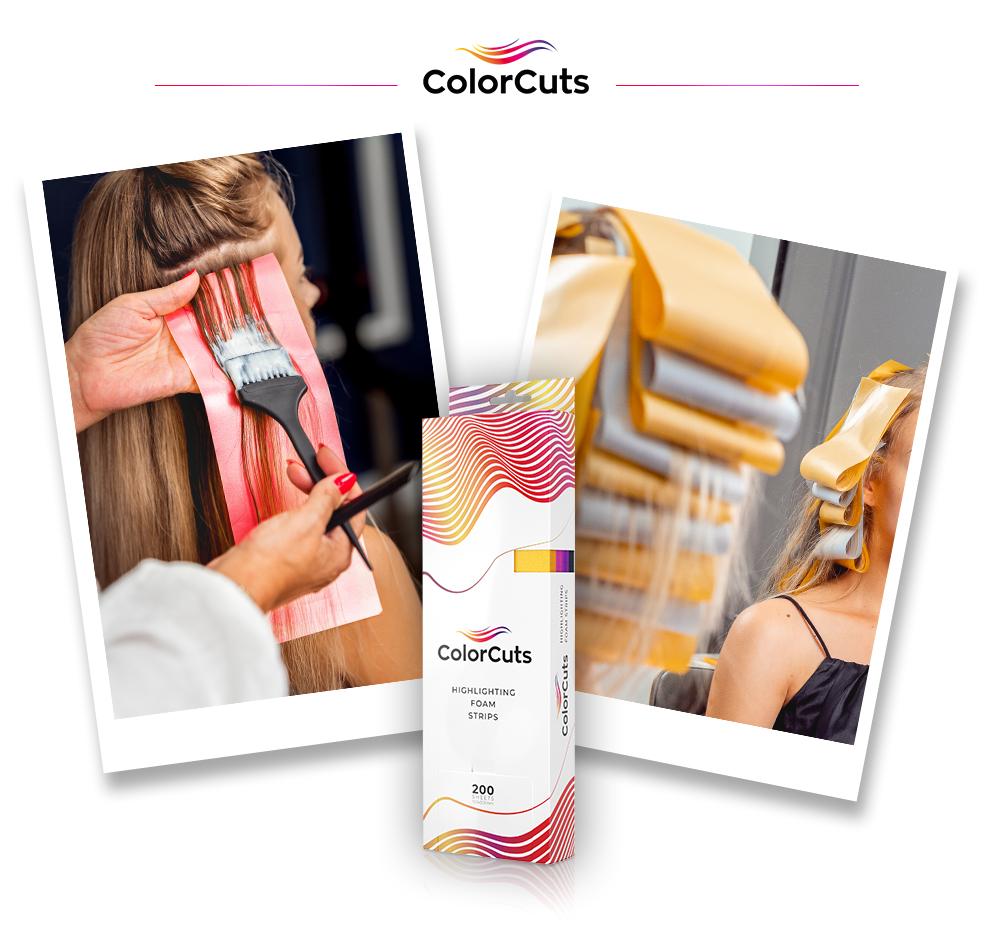 Why does it pay to have Highlighting Foam Strips in your salon?
They are made from lightweight, delicate and elastic material. The polystyrene foams are gentle on the hair, not causing damage or creases. You can easily remove them without tugging the hair. No more discomfort! These foam wraps don't swish and you can use them to color the roots easily. The coloring process takes less time and you gain more happy clients.
80 percent of the material they're made from is recycled. The biodegradable and eco-friendly foam sheets can be washed and used many times. 200 sheets will last you for up to 800 uses. They're pre-cut and ready to use. If you need to, you can cut them for the desired length. When you throw them away, they can be recycled again.
ColorCuts foam strips care for pro hairdressers' comfort at work. If you're a hairstylist beginner, then you can use Highlighting Foam Strips to do multiple colors without causing damage and with little effort. The reusable foams let you save lots of money and make your staff work more efficiently.
Thanks to comfortable and precise foams you can be sure your clients' hair is safe and free from damage. The special thermal material isolates the heat so that hair isn't overheated. You can take full control over the coloring process and be certain the colors you apply won't get mixed up if you go multiple colors.
Go for Highlighting Foam Strips if you want your salon to:
stand out against competitors,
attract new clients that keep coming back,
be equipped with biodegradable accessories,
be a safe and modern place.
Colorful foam wraps from ColorCuts will last you long. After use, simply wash them in a washing machine. They will stay fresh and useful. You can be sure of hygiene and comfort at work even if you're not skilled at highlights or balayage yet. With the strips, you will cut color application in half and win more time for new clients.
Enjoy a touch of luxury, go for Highlighting Foam Strips and offer your clients top-grade colorization! Learn more about the product: www.colorcuts.mt.
---