Sensitive skin isn't easy to love. Not only does it tend to be moody but also it has problems with handling the triggers that don't want to harm it in any sense. Does it mean that there is nothing you can use to relax this constantly stressed-out skin?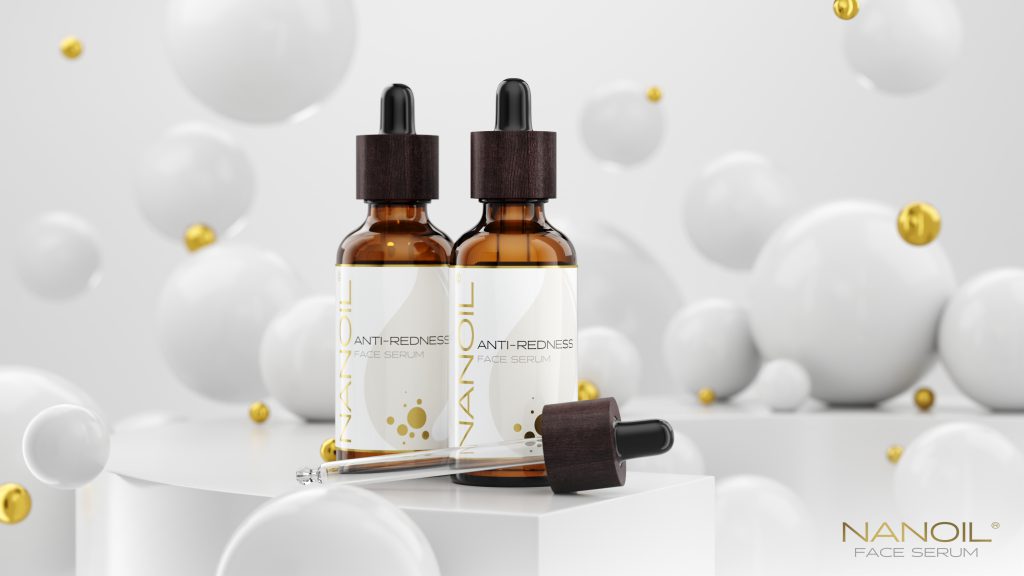 Luckily, there are some soothing skincare products which prove to be pretty good at satisfying the needs of sensitive skin. What are they? For example, Nanoil Anti-Redness Face Serum is a serum designed for hyper-reactive skin with the increased tendency to facial redness. Keep reading to understand how it works.
Facial redness, spider veins and other gripes of sensitive skin
Redness-prone skin isn't hard to recognize – it develops this unhealthy blush when in contact with various factors that don't aim at harming it at all. Why does it happen? It's because this skin type is thin, thus capillaries show through it. In other words, the blood vessels aren't located deep enough to be well-secured from temperature fluctuations, to name just one factor triggering uncontrolled facial redness. And once exposed to the  aggressors, the walls of capillaries break which inevitably leads to so-called spider veins. Even eating a spicy meal or drinking hot or alcoholic beverages make skin red, but that's not all. Sudden temperature fluctuations, changing weather conditions, exertion, cigarette smoking and even rubbing the skin also make it react with redness. Worryingly, this condition may lead to serious skin problems. What can be done to prevent them?
Basic redness-prone skin care tips
Avoid products that strip skin off water.
Don't use products containing: menthol, peppermint, eucalyptus oil, acetone, propylene glycol and ethyl alcohol.
Steer clear of chlorinated water to wash your face with.
Use only pre-boiled or mineral water to wash your face. Be sure it's neither too cold nor too hot.
Apply soothing and mild makeup removers.
Don't skip creams with SPFs.
Be gentle to your skin; don't rub it.
Use the right cosmetics, such as gentle face serums.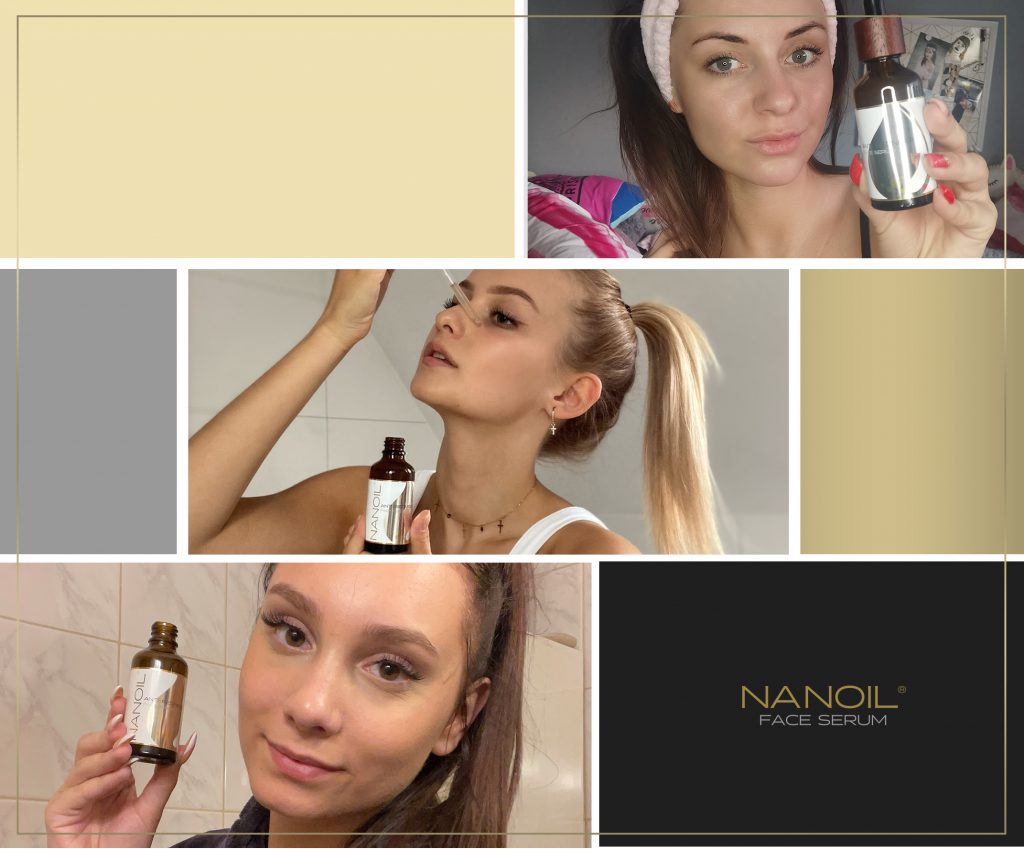 Nanoil: Best serum for your redness-prone skin
Nanoil Anti-Redness Face Serum was created to satisfy the needs of delicate, problematic and reactive skin whose common response to external factors is spider veins and redness. The serum's main goal is to soothe skin, reduce facial redness and protect it in all conditions throughout the entire day. In short, Nanoil Anti-Redness Face Serum strengthens weakened capillaries so as to prevent spider veins from appearing on your delicate complexion.
Only best ingredients for redness-prone skin
The secret of this serum is its formula. Treat your skin to the ingredients that take tender care of and calm it down so you can enjoy flawless complexion every day. Nanoil serum is made from the following ingredients:
Linden tree extract – is an anti-inflammatory agent, soothes irritated skin and makes blood vessels stronger
Cypress cone extract – increases elasticity of capillaries, prevents inflammation and brings relief
Chestnut bark extract – one of the best substances to use on redness-prone skin; it's proven to increase elasticity of capillaries, reducing its breakage
Boerhavia Diffusa Root Extract (also known as Punanava) – a plant-derived antioxidant that delays ageing and leaves skin better-looking
How should you use Nanoil serum to reduce facial redness?
If you think that dealing with facial redness is difficult, then you're going to be surprised how easy it actually is! Apply Nanoil serum on a daily basis, after cleansing and wiping it with a facial toner – that's it! Nanoil Anti-Redness Face Serum has a really pleasant and weightless texture, which allows the serum to penetrate skin quickly and deeply without clogging pores. It gives an immediate result of smooth and relaxed skin.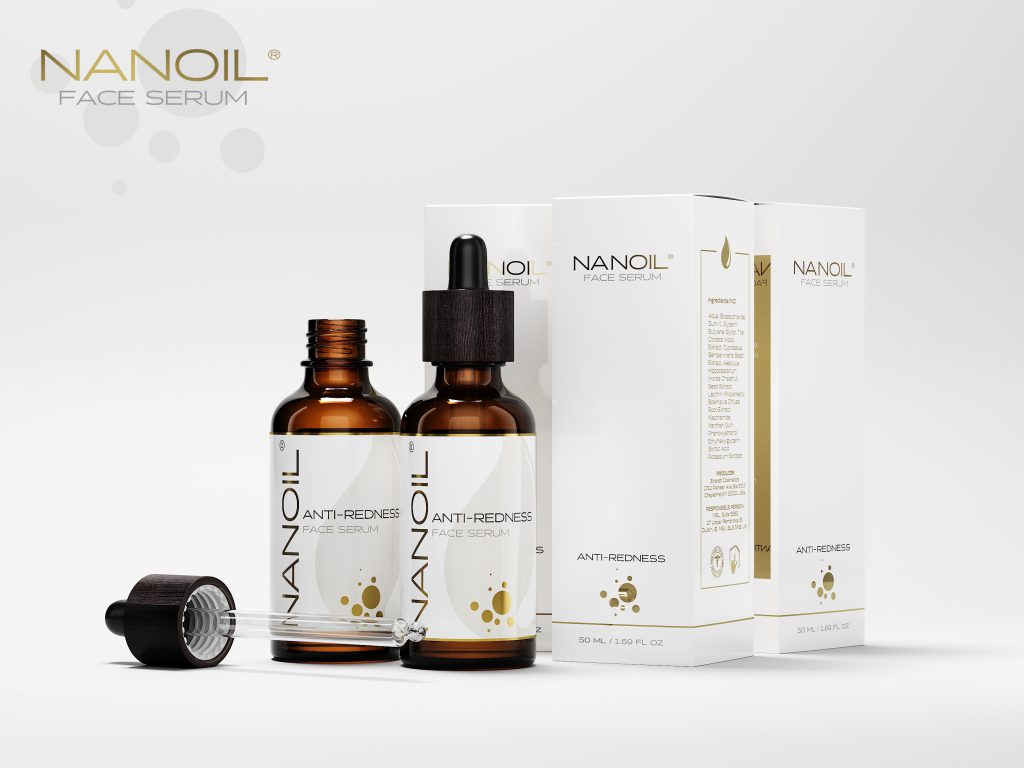 What is Nanoil Anti-Redness Face Serum designed to give you?
good-looking, smooth skin
no facial redness
immediate soothing
minimized problem of broken capillaries
youthful-looking, resilient and even-toned skin
24H protection
Fancy more details? Visit nanoil.co.uk to learn more about soothing reactive skin with Nanoil Anti-Redness Face Serum.