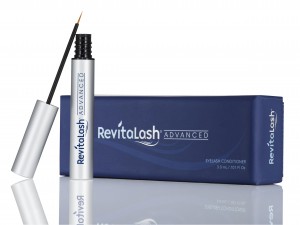 Lash Serums are specially designed beauty products in a liquid form, packed with peptides, vitamins, amino acids that are supposed to enhance the lash growth. The most effective lash serums are to be applied on the lash line so that they can work directly on the lash follicles nourishing them and providing them with proper hydration. The cheaper, drugstore serums have the mascara-like brushes, and they need to be applied on the length of the lashes and they are proved less effective.
Does Revitalash Work?
Revitalash is one of the most recognised lash serum in the UK. Studies have shown that Revitalash increases the length of the lashes by 60% within 8 weeks of regular use. It makes lashes appear denser and fuller without causing any side effects. Revitalash has been clinically tested and it is gentle to sensitive eye area. Another lash serum with very similar formula, Nanolash is proved equally effective. Both products do not require prescription and can be bought online.
What are the Alternatives to Lash Serums?
Lash Extensions is the treatment that has become hugely popular thanks to celebrities such as Kim Kardashian. In this semi-permanent method, a synthetic lash is adjusted to the natural one in 1:1 proportion by a special adhesive. The glue that the technician uses is long lasting and it is safe to shower, sleep, and sunbathe with it. The only thing forbidden when you have the extensions done is using the oil based make-up removers or any make-up product that contains oil. It is very important that the treatment is performed only by qualified technician. Fake lashes that are too thick or too long may weight down the natural ones, making them prone to breakage and falling out. When you decide on lash extensions, you can choose the length, thickness, and shape of your new lashes. The beautician should advise you what kind of lashes would look the best. Lash extensions require infills visits every three weeks just to keep lashes full and dense.