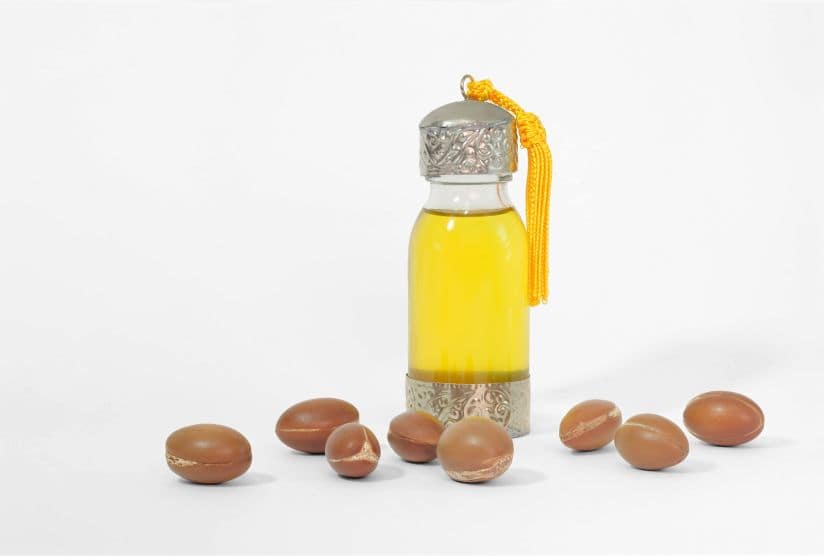 Do not hesitate or wait any longer. Start taking care of your hair as soon as possible. After all, it is the main femininity attribute. There is no need to put too much effort in order to make it beautiful and dazzling with brilliance. It is enough to prepare for your hair a date with argan oil once a week.
This wonderful oil will take care of the youth, volume and elasticity of your hair. It will not only moisturise and add shine but also treat your scalp. Argan oil perfectly protects the ends of the hair against damage and splitting. The product will give it shine and help to maintain good health. You will love it for the beautiful, exotic fragrance and facilitating styling. Additionally, if you want to grow your hair – argan oil is rich in vitamin E, which contributes to the growth.
Therefore, we advise you to buy this beneficial oil and arrange a special evening combining hair treatment, dinner and good company. How to do it?
First, select the date and place of the event. It would be ideally, if it was in the evening and you did not have to go to class or to work the next morning.
Second, invite a friend for an evening with argan oil. So precious treasure should not be enjoyed alone.
Third, prepare the menu – think of a light and tasty salad that will take care of your body from the inside.
Fourth, feast for the soul is also extremely important – decide whether you will be watching a good film or just your favourite TV show.
Fifth, prepare your accessories – always wear comfortable clothes. Prepare two towels, to wrap your hair in later (argan oil – like most oils – likes heat).
Sixth, do not wait. The longer the oil stays on your hair, the more nourishing effects it will bring. It would be the best to apply it as soon as you meet. Wrap your hair in a towel and…wait.
Seventh – have fun. This evening is not only for the hair, but most of all, for you. Watch a film, have a healthy snack, talk and laugh as much as possible.
Eighth, argan oil can be washed off after a minimum of two hours. If the time allows, keep it on for longer. The ideal solution is leave it overnight and wash your hair the next morning.
Remember that when it comes to hair oiling treatments, regularity is the key to success. Use oil at least once a week. You can set one day in a month to do it together with a friend – it will be your tradition and an excuse for regular meetings, which sometimes you had no time for.