Argan oil is a powerful weapon in the fight for beautiful hair. When applied to strands before styling is able to immediately beautify and ensure gloss and — which is equally important — strengthen and protect it against damage. In the search for argan oil, it is easy to come across a cosmetic known for being hair oil for styling. How does Moroccanoil work on hair? When does it work best and how to apply it and finally what are the opinions on Moroccanoil Treatment?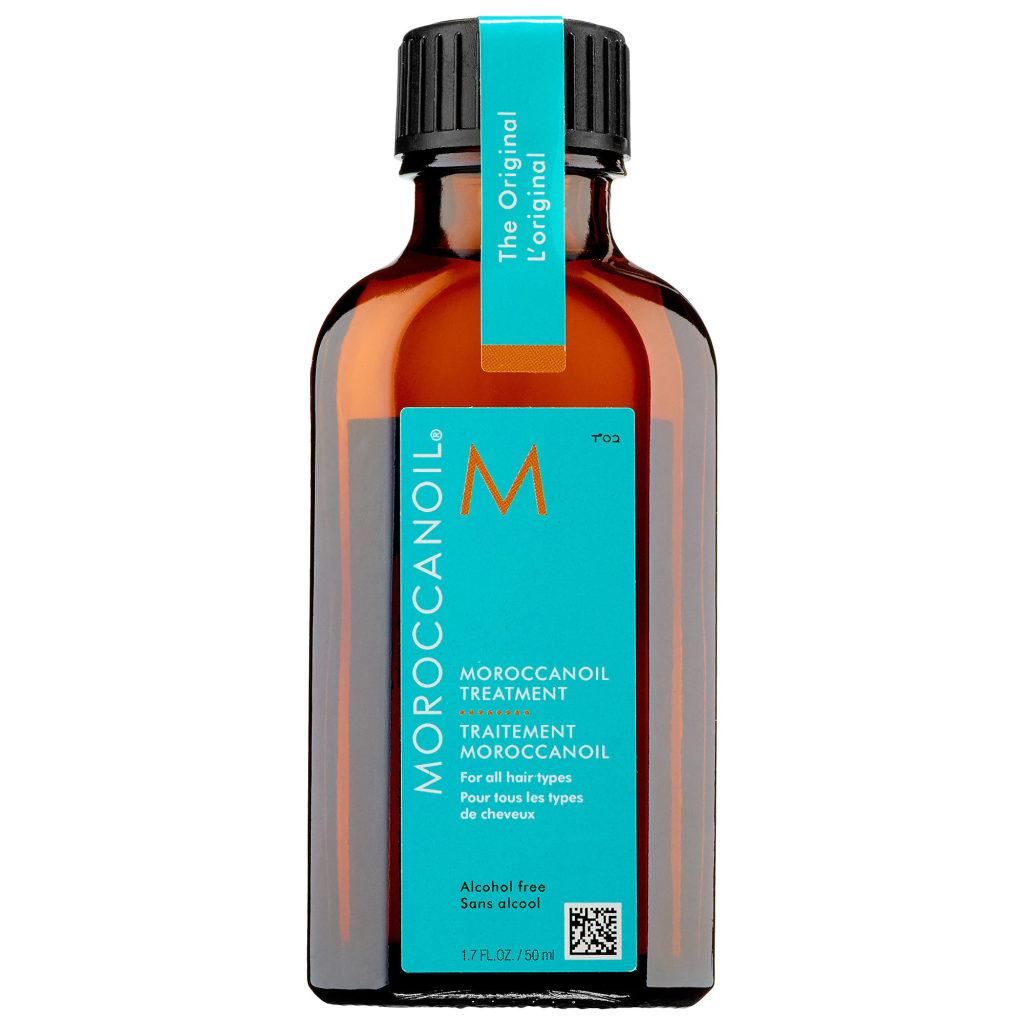 The one thing that needs to be given to the Moroccanoil is innovation. As a styling and heat protecting hair oil, it was the first one to gain such a recognition. It enders itself in eyes of hairdressers and stylists due to being perfect for styling all sorts of hairstyles. Its recipe is simple with natural, cold-pressed argan oil in the front-line. Thanks to it, Moroccanoil so beautifully disciplines and protects against heat.
Argan oil is known for ages substance used in the countries of the Orient. Its homeland is Morocco — it is where Argania plantations are located, the tree which nuts are used to obtain argan oil. Moroccanoil Treatment, thanks to high concentration of oil gains intense hair care properties:
– hair care and styling
– takes care of proper hydration level
– prevents excess water loss
– improves general appearance and ensures gloss
– emphasises hair colour
– protects against heat
– provides smoother
– protects ends against damages
– protects against UV radiation
Moroccanoil Treatment is a mix of argan oil and numerous gloss-providing synthetic silicones which – applied to hair – improve its condition and appearance at once. It is going to be perfect for everyday styling and can speed up drying time. Moroccanoil Treatment will love all of you who suffer from brittle, frizzy, devoid of elasticity, matte and dull hair. It also takes great care of colour-treated hair.
Moroccanoil Treatment — application
The oil requires being applied before styling, on still damp hair, or dry hair — each time it requires hydration and smoother. It also works perfectly as a protective serum for hair ends against dryness. Moroccanoil was equipped with a pump for easier oil application and prevents it from spilling.
Moroccanoil Treatment — worth to know
Moroccanoil Treatment besides natural argan oil contains also numerous conditioning silicones which work great on hair but are not compatible with the scalp pH (clogging action), that is why during the application, you should remember to use Moroccanoil exclusively on hair.