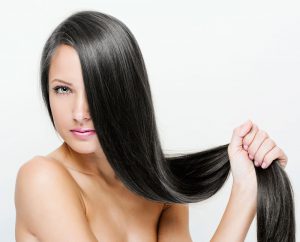 Faroe Islands series released by Natura Siberica has been developed on the basis of exceptional ingredients, deriving from wild regions of Syberia and the Faroe Islands. The products are nearly 100% organic, they do not contain any harmful or toxic substances, they are paraben and SLS free, there are no GMO plant extracts (genetically modified plants). Keep on reading to find out more about this extraordinary hair series. 
The shampoo and conditioner are noteworthy in particular. They provide purifying and refreshing properties which are beneficial not only to the hair but also the scalp. Their main aim is to nourish, increase shine, facilitate brushing of tangled hair after a bath.
The composition offers the power of natural, plant-origin ingredients:
Alga from the Faroe Islands – their task is to regenerate the hair, strengthen its structure and provide valuable substances and minerals.
Vervain – tones and provides anti-inflammatory action. Not everyone is aware that vervain significantly increases hair growth. It also nourishes the scalp to make the hair grow healthier.
Siberian fern – brings relief to the irritated scalp, contains a wide range of nutrients.
Aquilegia – it has mildly astringent properties, soothes the scalp and contains a variety of nutrients.
Faroe Islands hair shampoo also includes Agrostis Sibirica extract that strengthens the entire length of hair, right from the roots and contributes to inhibiting its loss. This makes the hair a lot stronger and resistant to thinning. In consequence, the entire hairdo gains volume. Moreover, the shampoo perfectly cleanses the hair but at the same time, it is gentle to the skin and suitable for a daily use.
This series of hair products will be ideal for women who use too many products on a daily basis.
This series of hair products will be ideal for women whose cosmetics clog hair scales and attract all the impurities and pollutants.