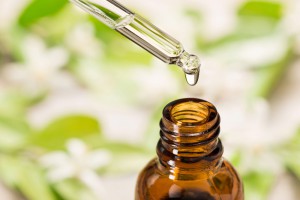 Abyssinian oil is extracted from the seeds of the Crambe abyssinica, a multibranched annual plant that is native to the Ethiopian Highlands. This one-year oilseed crop of the family Brassicaceae contains seeds that consist of about 30% of oil, which is characterized by a very high concentration of unsaturated erucic acid. The latter is more than 50% of the total amount of fatty acids found in Abyssinian oil; it is to him that we owe the beneficial properties of this oil in the care of the skin, hair and nails. Abyssinian oil has various beautifying and conditioning properties, thanks to which it has been used in cosmetology. The oil allows us to obtain radiant skin and improve the condition of the hair. What properties and application of care do Abyssinian oil have and how to use it?
Abyssinian oil – conditioning properties
INCI: Crambe Abyssinica Seed Oil
Abyssinian oil is light and odourless It does not cause irritation or allergy and is not toxic. It contains unsaturated omega-3 acids, thanks to which it hydrates, prevents premature aging of the skin and protects it against external factors such as wind, frost and solar radiation. It is recommended for people suffering from eczema, atopic dermatitis and allergies.
Abyssinian oil –  beauty properties 
Abyssinian oil offers a wide range of care applications because:
it provides anti-wrinkle qualities 
For this reason, it will work in the care of mature skin, which loses elasticity and shine. Abyssinian oil will add elasticity and restore smoothness. Its additional advantage is rapid absorption, which allows it to be used for daily skin care. What's more, Abyssinian oil protects the mature skin from the appearance of further wrinkles and masks signs of fatigue, especially around the eyes.
it regenerates hands and feet
Abyssinian oil will replace deeply moisturizing cream for dry heels and hands. For this purpose, it is best to cover the problematic areas with a thick layer of the preparation, put on cotton socks or gloves and leave it overnight. Such a treatment will improve the condition of your nails too.
it allows you to run yourself a relaxing bath
To moisten the entire body, just add a few teaspoons of Abyssinian oil to the bath. As a result, the skin will be soft and delicate even for a few days. You can also massage the oil into wet skin immediately after leaving the shower.
it brings relief after tanning
Abyssinian oil has soothing properties that will mitigate the effects of excessive tanning. However, keep in mind that the oil does not contain a sunscreen, so it will not protect us from the sun.
it works well as a base for hair masks
Abyssinian oil will improve the condition of damaged and shineless hair. All you need to do is run it through your hair and leave it in for a few hours or even overnight. It's better to use this treatment on dry hair. In addition, Abyssinian oil will protect the hair from damage caused by environmental factors as well as styling and all the processes at the salon. All you need to do is apply a few drops to the ends of your hair, and their appearance will be visibly improved.
it improves the quality of various cosmetics
Abisinian oil added to lipsticks and lip glosses leaves a pleasant moisturizing feeling on the lips and allows to distribute the pigment better. However, if used in foundations, it moisturizes and, at the same time, does not clog skin pores. Most importantly, it leaves no greasy film on the skin surface. In addition, Abyssinian oil fixes makeup. Just apply it lightly your lips and eyelids before applying lipsticks and shadows. What's more, it works well as a primer under the foundation, which will prevent the skin from shining and prolong the durability of the makeup. In the case of skin without imperfections, the latter may turn out to be unnecessary.
Abyssinian oil – advantages
Oiling has gained popularity, especially among those who love eco cosmetics. However, various factors are often discouraging us to buy oil, such as:
its price, which exceeds the cost of a balm or a conditioner,
specific smell,
short shelf life,
a greasy film that is usually left on the skin.
On the other hand, oils have unique properties that the balm or body lotion does not show. Abyssinian oil is a good choice for those who are just starting their adventure with oiling because it is less fat than most oils. In addition, it is odourless and resistant to higher temperatures and absorbs quickly, so it can be used also during the day. In addition, Abyssinian oil is relatively cheap, especially for a product intended for sensitive skin.
In addition, Abyssinian oil is ideal for people with sensitive and atopic skin – not only does not cause irritation but also soothes the skin and improves its colour. Additionally, it effectively moisturizes dry skin and protects it against moisture loss, while strengthening its natural hydro-lipid coat. For this reason, it is worth using it to moisturize and enhance the shine of the hair.
How to use Abyssinian oil?
You can use Abyssinian oil yourself. For this purpose, just massage a few drops of the product into the face, hands, nails or hair. The latter should be oiled overnight and washed thoroughly the next day.